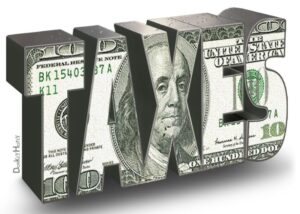 Donate Before the End of the Year
Great news! The CARES Act allows taxpayers to take a charitable deduction of up to $300 for cash contributions made in 2020, even if you don't itemize your deductions!
What Does This Mean?
If you file a 2020 U.S. Individual Income Tax Return and claim the standard deduction, you may be able to deduct up to $300 for cash donations you pay to qualifying charities.  Please consult your tax advisor for details. For more information, see the IRS page. 
If you want to make a donation before the end of the year, please choose us! You can click on the button below and it will take you to our donation page. 
Other Ways to Donate
You can also support us by choosing us (Fun 4 Good) as you designated charity on:
Thank you for supporting The Boob Ride.