Recap of the 2018 Rides
In California, we hold two events on the same day. The Boob Ride Orange County starts in Irvine and heads south to Solana Beach. The Boob Ride San Diego starts in Solana Beach and heads north to meet the Orange County riders, and then loops back to Solana Beach. The events culminate in a big post-ride party with raffle prizes, a silent auction, lost of food and beverages, and then our famous awards ceremony.
Below are pictures of the bra award winners, as well as a link to see all the event pictures and/or upload your images.
Some of the highlights of The Boob Ride CA 2018 are:
We raised 46.5% more this year than in 2017
We launched two new kit designs
We had several new sponsors and great San Diego TV coverage
The buses back to Irvine were a hit!
The Tidewater Tavern's buffet gave us fast and tasty post-ride grub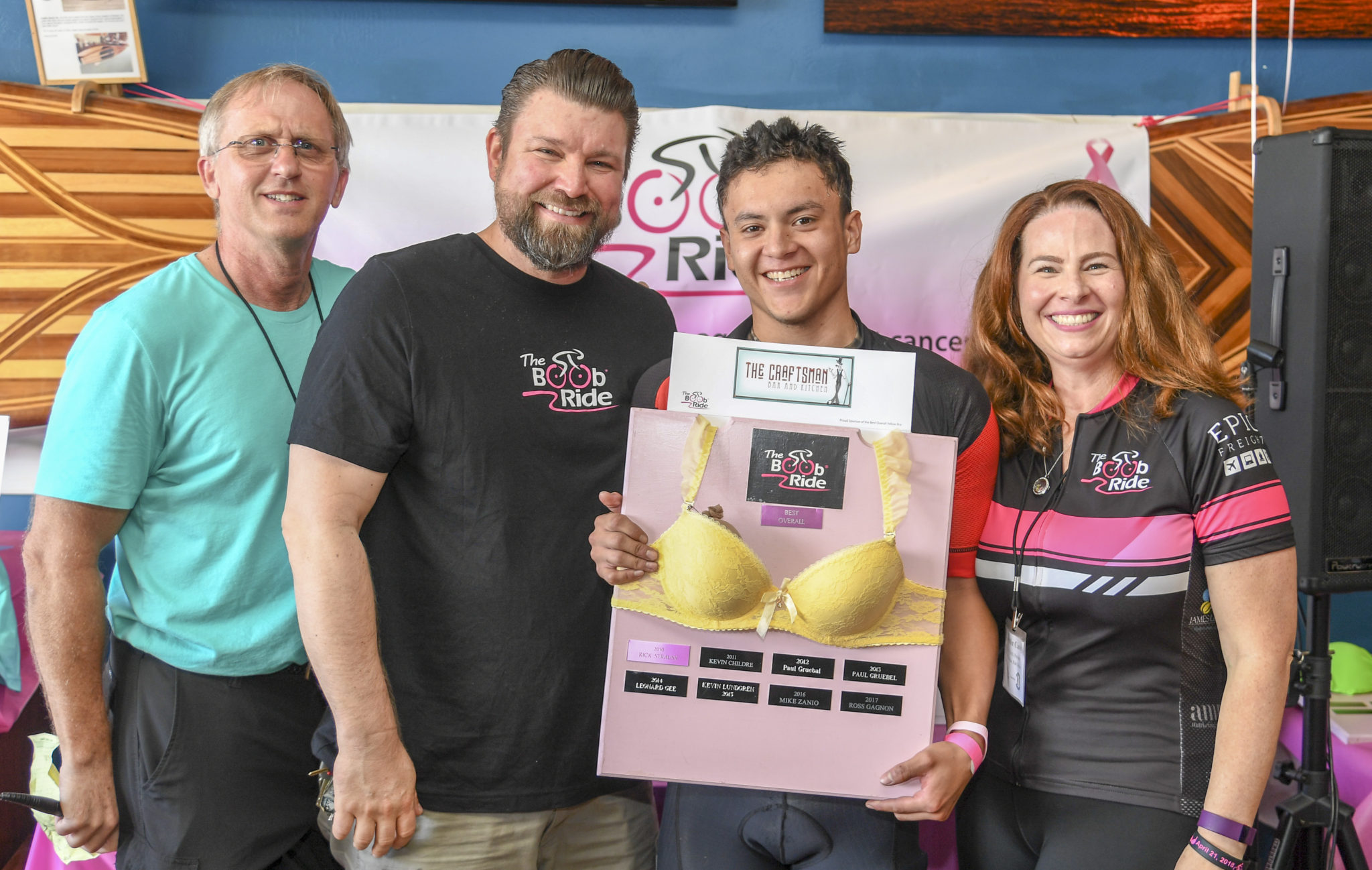 Yellow Bra Winner - Angel Rodriguez
Sponsored by The Craftsman Bar and Restaurant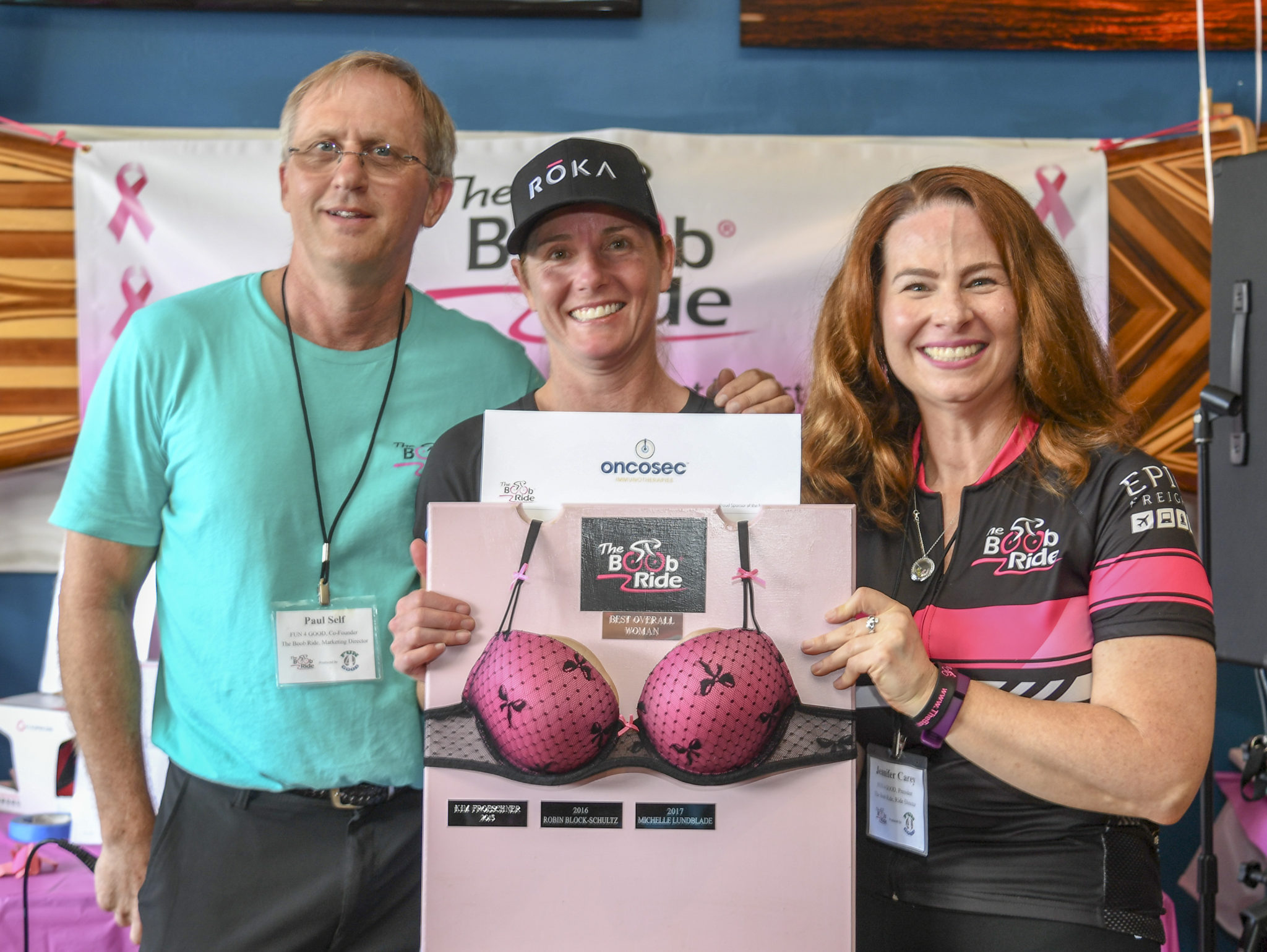 Maglia Rosa Bra Winner - Ursula Ammons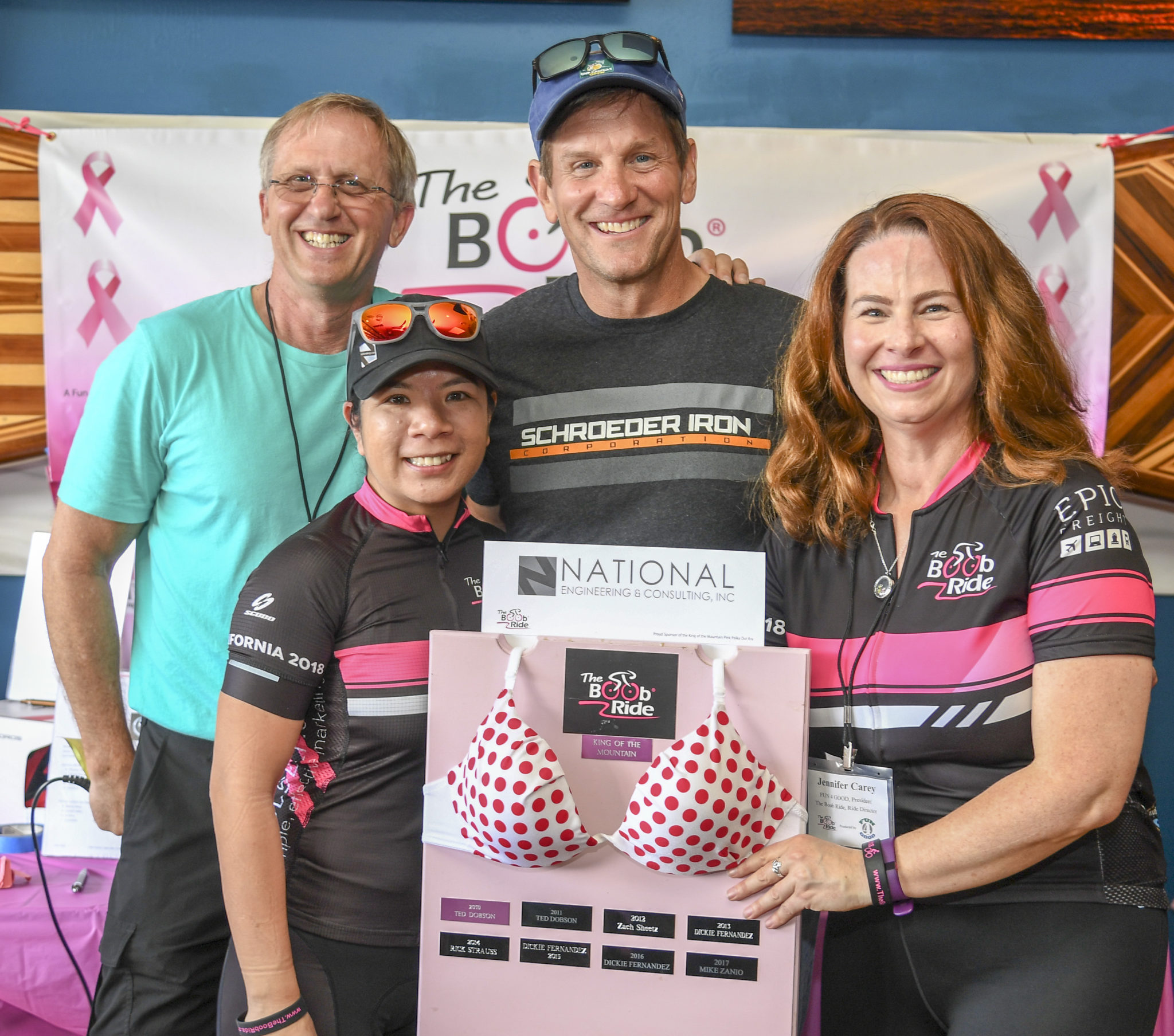 King of the Mountain Bra Winner - Ross Gannon
Sponsored by National Engineering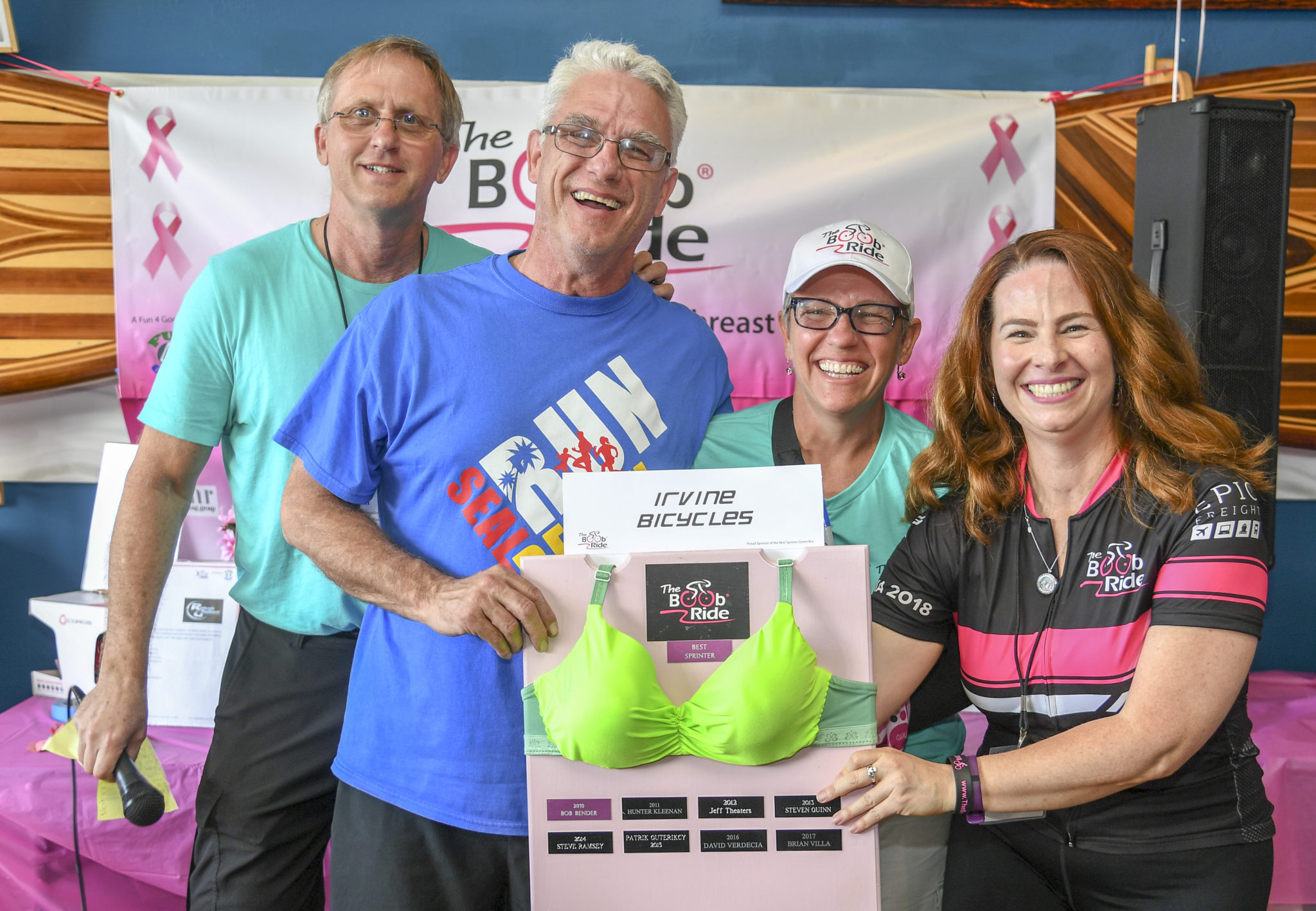 Green Bra Winner - Matt Masterson
Sponsored by Irvine Bicycles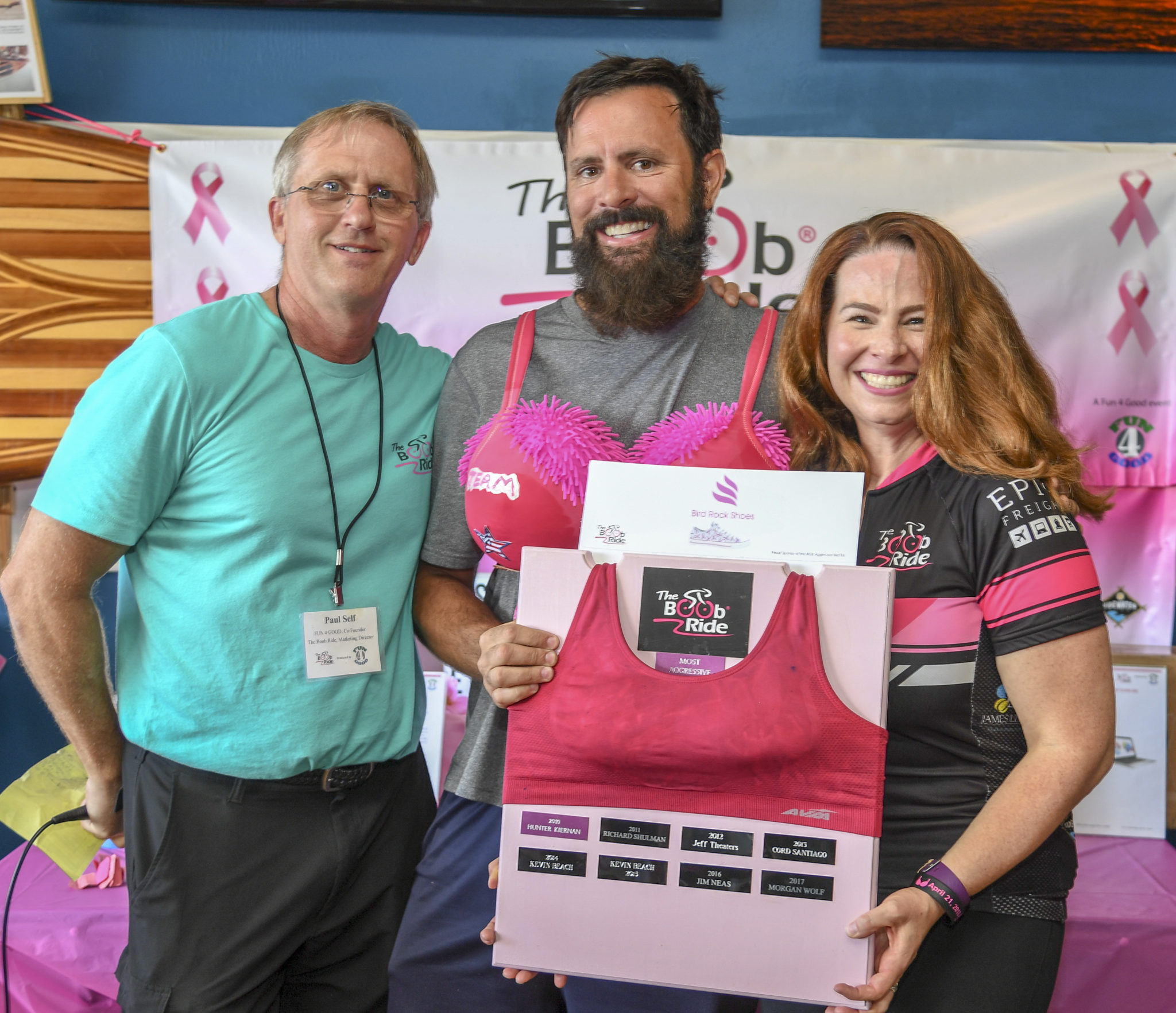 Red Bra Winner - John Rodriguez
Sponsored by Bird Rock Shoes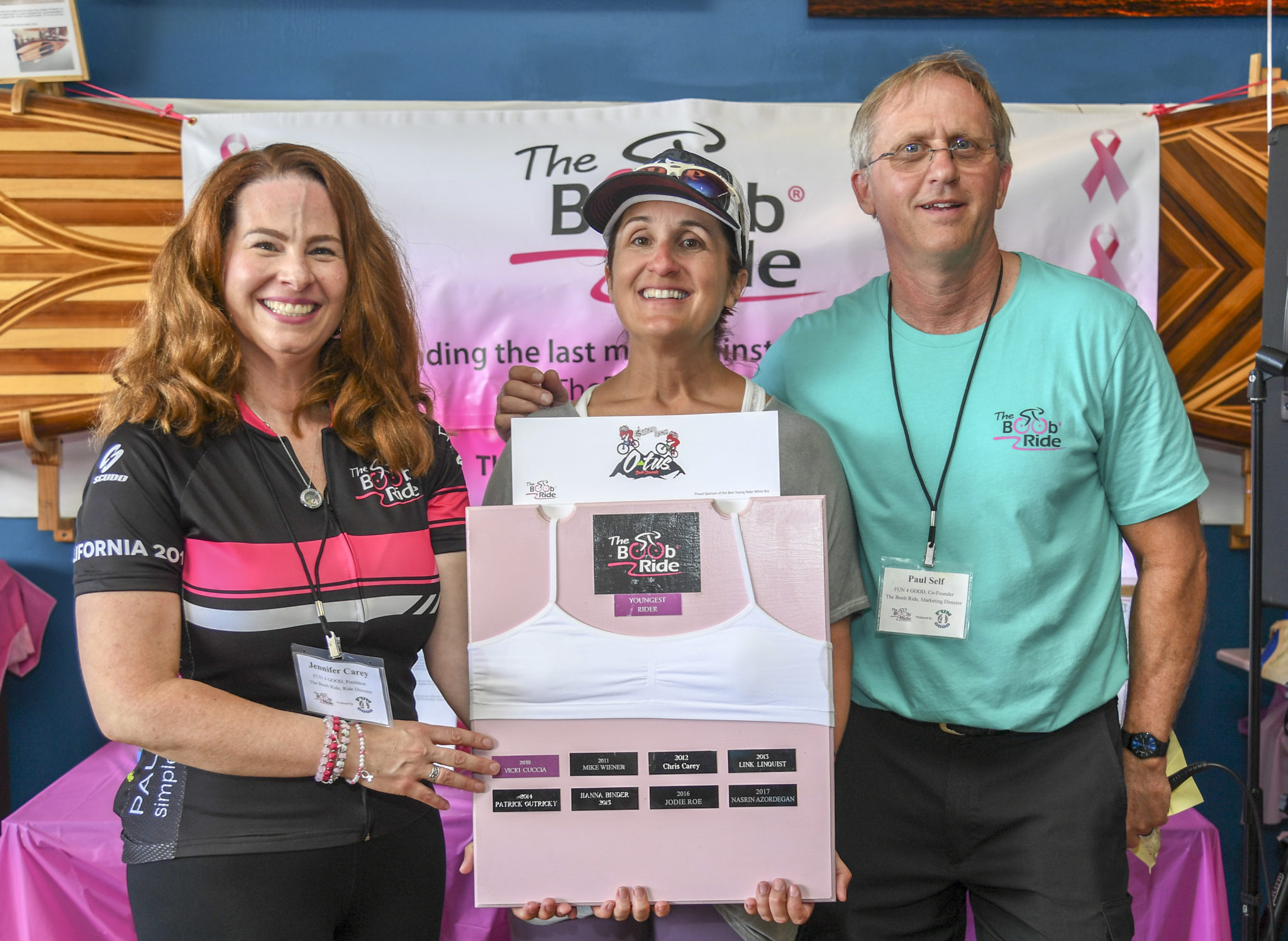 White Bra Winner - Candace Ploskina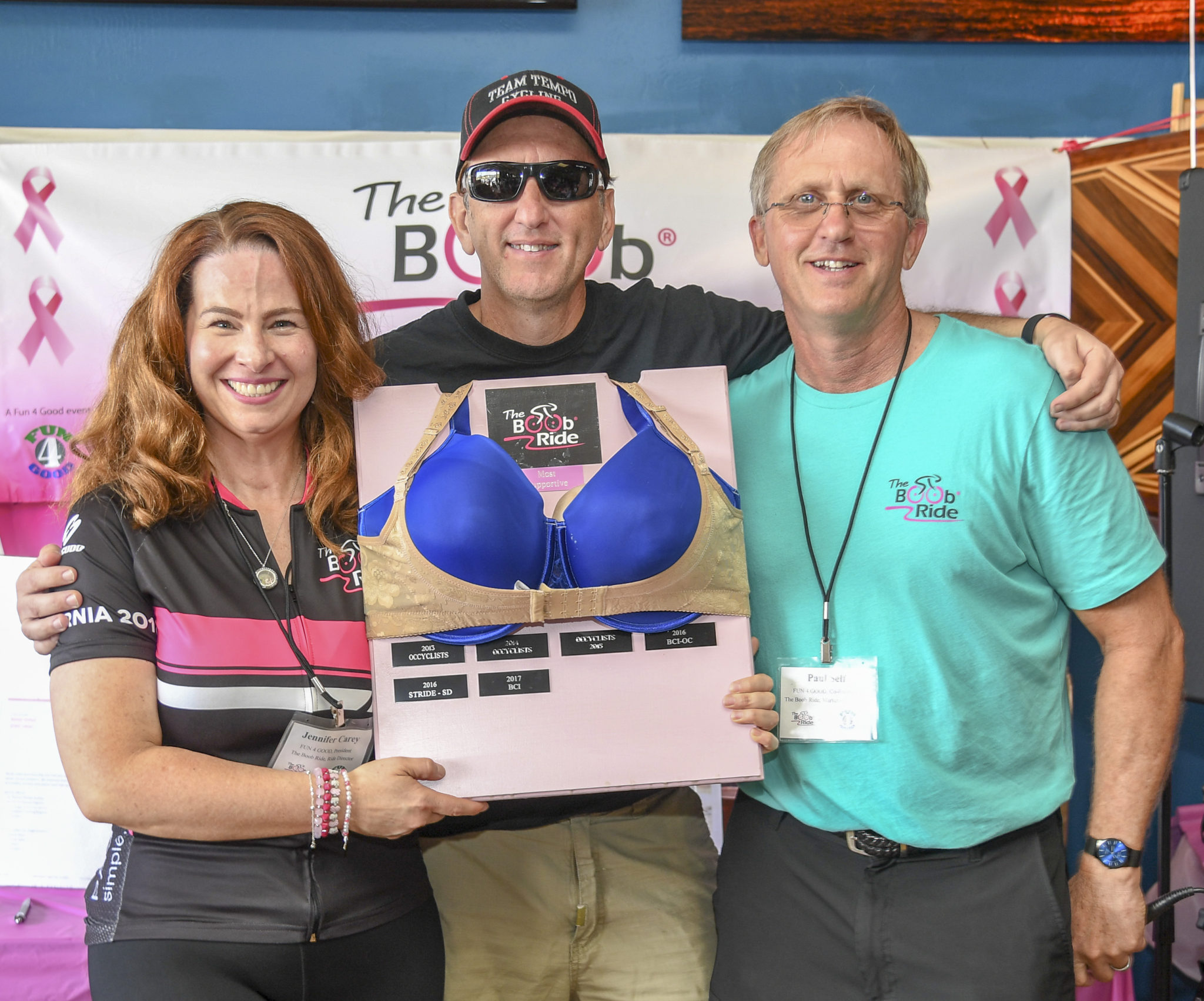 Most Supportive Bra Winner - Team Tempo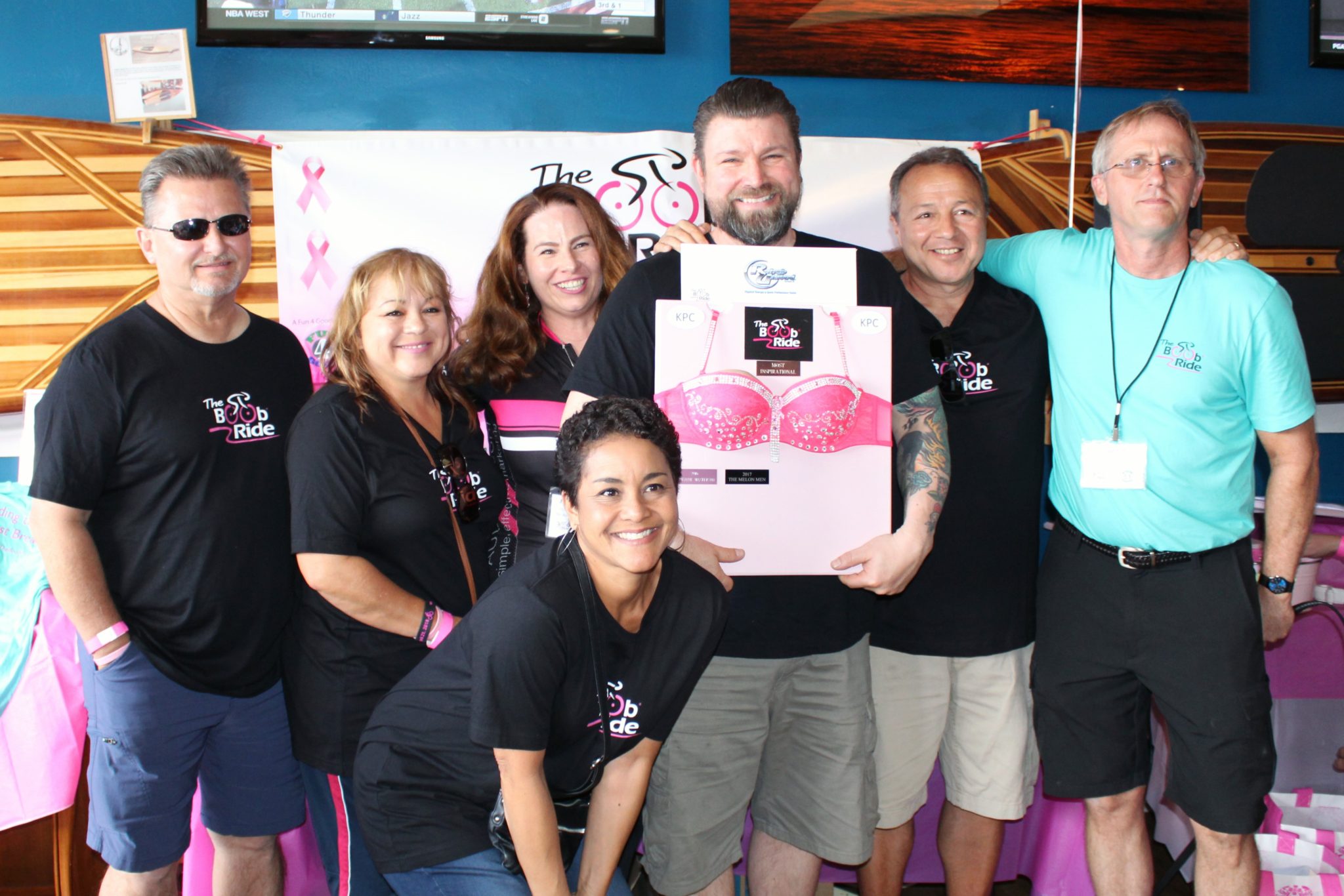 Most Inspirational - John Grondorf
Sponsored by Rehab United