The Boob Ride Orange County, Saturday, April 13, 2019
Mark your calendar for fun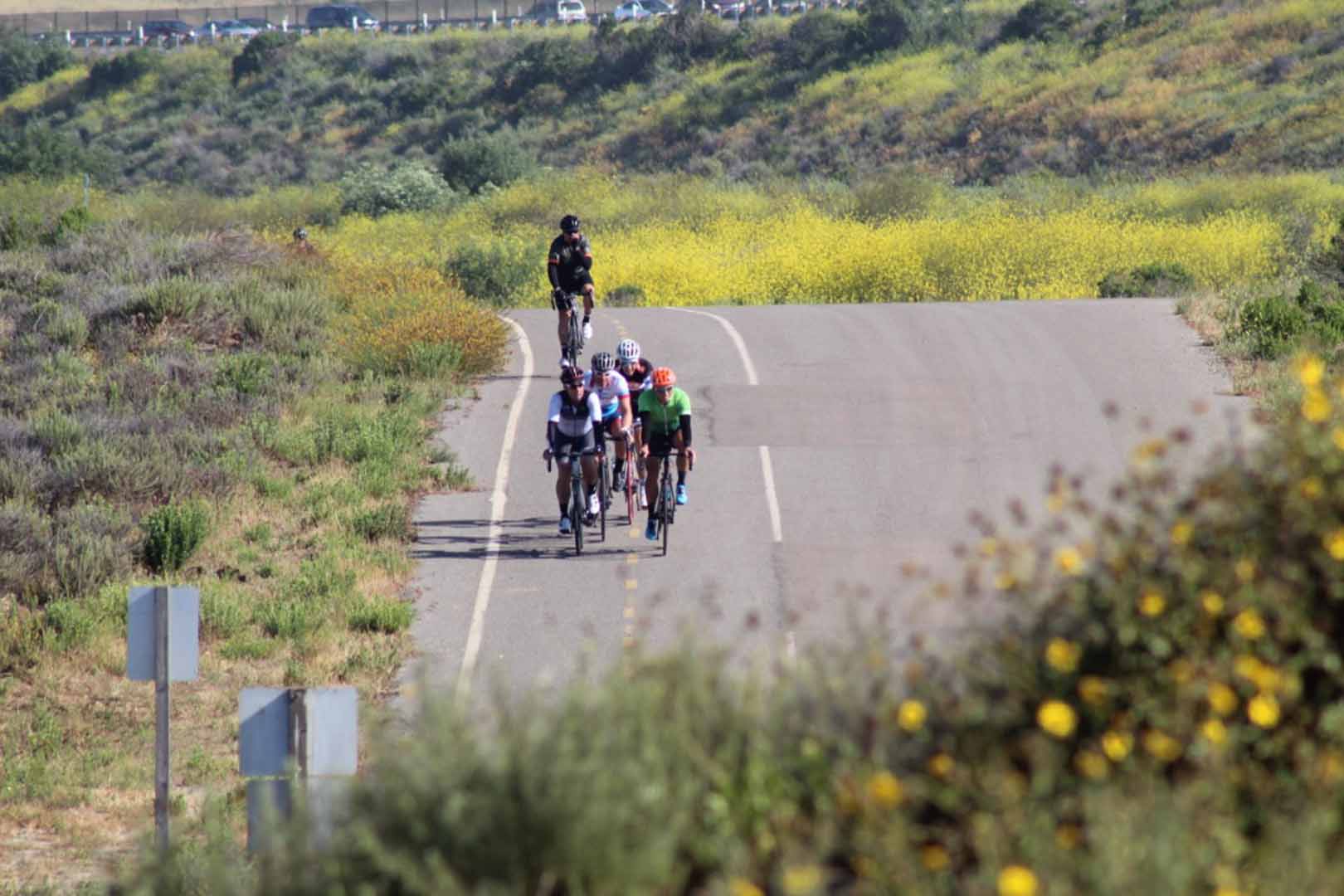 The Boob Ride is always a lot of fun and our 10th anniversary ride will be even more fun. Coastal scenery, good friends, a challenging ride (or be casual about it), capped off with a big Last Mile Party, and then catch the charter bus home.
Highlights:
The event is capped at 300. We are trying to keep our event intimate and manage all the logistics. Better get signed up ASAP.
The charter buses were a big hit last year, so we are keeping them for the foreseeable future. This gives us control of our schedule and flexibility around departure times. We are looking for a sponsor for the charter buses.
The Tidewater Tavern will be the destination for the Last Mile Party
The buffet was great last year and we will have it again this year. Contact us if you would like to sponsor the buffet.
Camp Pendleton has changed their base access rules, again! You need to a base pass to ride through the base, otherwise, the freeway time trial route will be how you get to Solana Beach. Details are here.
Event Information
If you haven't done The Boob Ride before, here are some highlights and FAQs
Ride starts in Irvine, CA at the Irvine Station (15215 Barranca Parkway)
The destination is Solana Beach for a big post ride party where we raffle off great prizes and give out fun awards.
You can drop off a bag with a change of clothes and a padded blanket for your bike at the start. We will transport them to Solana Beach for you.
The Boob Ride provides trucks that bring all the bikes back while the riders take the charter buses home.
We no longer use Amtrak for the return trip to Irvine. We have chartered very nice buses for the return trip to Irvine. This is really cool since they will run on our schedule AND it is the same price as an Amtrak ticket.
Riders will need to bring money to buy lunch and raffle tickets at the event.
Routes, schedules, and so forth
A-Cup is only available at the San Diego event, which starts in Solana Beach on the same day at 9:00 AM. Here are the details for that event.
B-Cup is a U-turn route. This route is designed for those that want to support the cause and do some of the ride with their friends. You can start with the D or C groups, ride as far as you want to, and turn around as you see fit. Some would say that this is the perfect size, not to small and not too big. Just right! However, you will miss the famous post ride party.

Suggested route is here, but you can go further or turn around sooner.
Start is 8:00 am or sooner

C-Cup is a 60 mile ride directly to Solana Beach.

Start is 7:30 am or sooner

D-Cup is a 90 mile ride through the Elfin Forest and Rancho Sante Fe. This is a very scenic, but a very hilly and challenging route. Make sure you have the legs and lungs for before you take on this one. Just in case you change your mind, you can stay on PCH at Palomar Airport Road and finish with the C-Group.

DO NOT sign up for this route unless you can average better than 16 mph, handle 4,500 feet of climbing, and have less than 1 hour of stoppage time. The busses and trucks will be gone if you come in after 2:15. GONE!

All routes (except the B-cup) finish at the Tidewater Tavern in Solana Beach

Be in by 12:45 or you'll miss the famous awards ceremony.
Registration is Open.




Don't be a boob,


sign-up now.