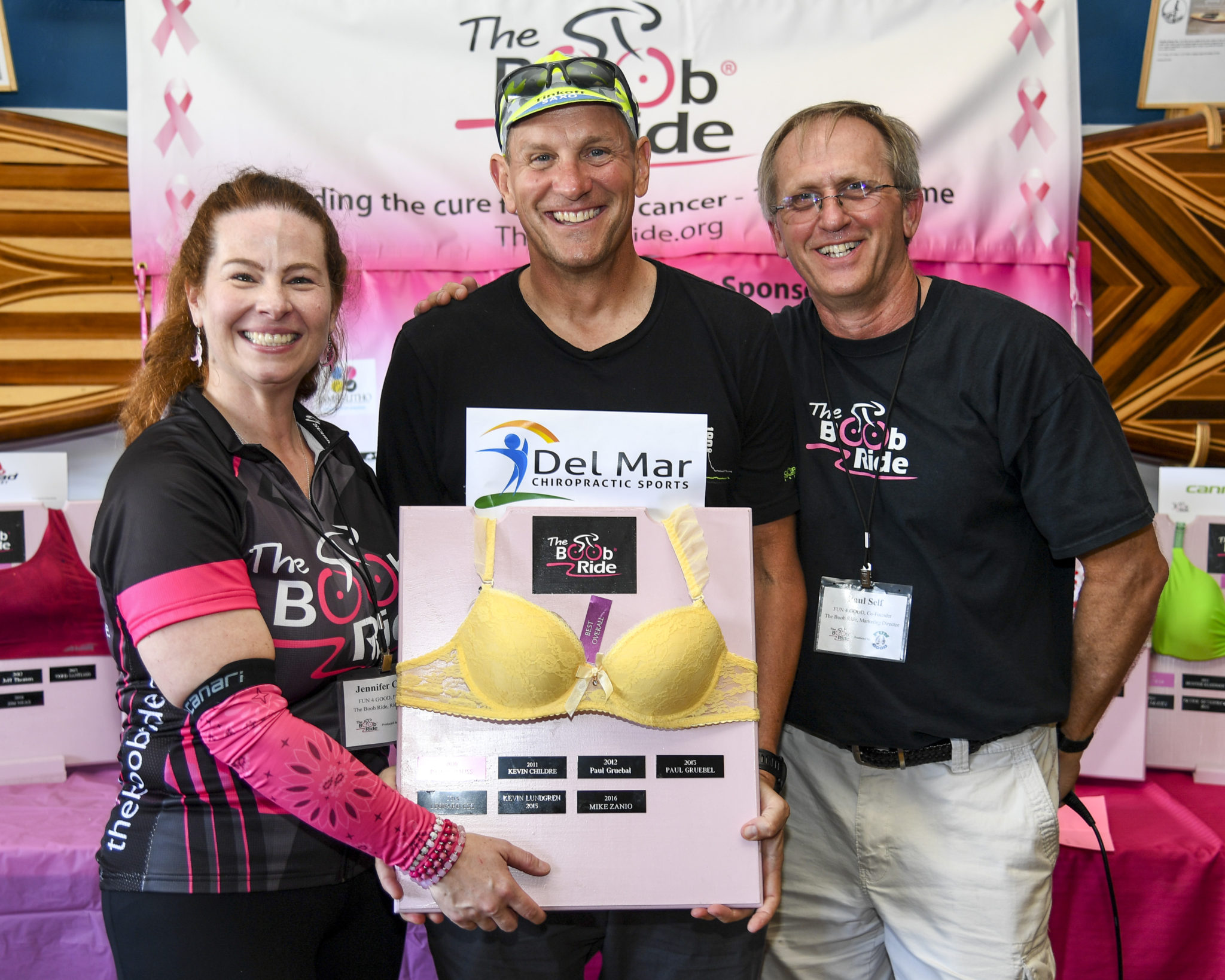 The Boob Ride D-Cup routes are challenging (brutal is more like it).  Many of you have done other century rides and may think a ride with less than 90 miles is not a big deal. Well, it is.
The OC route is 86.4 miles and 4,700 feet of climbing. 
The San Diego route is 89.6 miles with 4,800 feet of climbing
They both start on the same day and connect at the Las Pulgas rest stop.
They both finish in Solana Beach
But they are ridden at near race pace. 
You can only win the Yellow Bra or the Maglia Rosa Bra (Women only) by being first to finish this beast of a ride.
Ross Gagnon is the 2017 Yellow Bra winner and he punished the riders last year. He is already signed up and ready to defend his bra!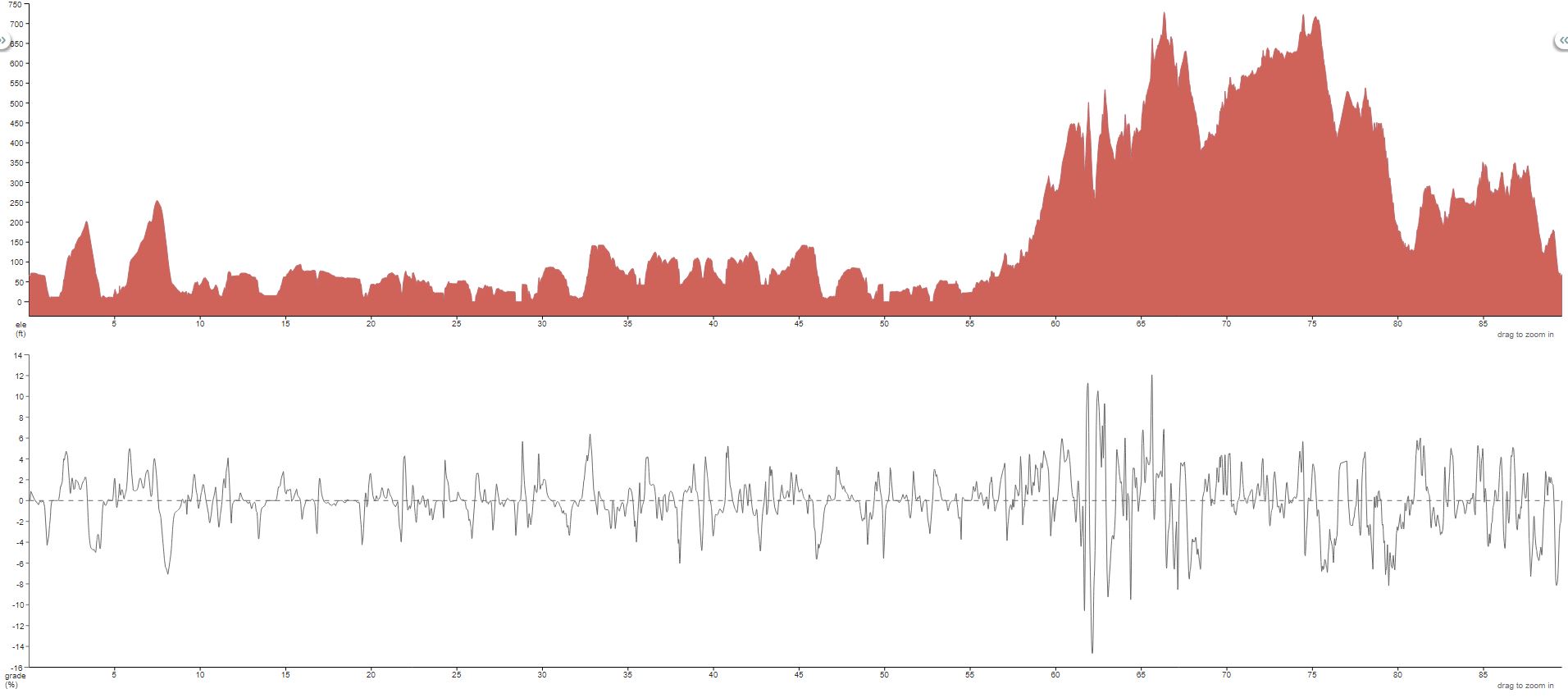 Route Profiles
Just look at that beast of a route profile! Above is the San Diego profile and below is the OC profile.
The first 55ish miles are rollie, coastal and scenic.
Then the climbs kick in with a vengeance.
There are some 11.3% climbs in there!
After the beautiful climb through the Elfin Forest, you might be thinking its downhill to the bar, WRONG!
The last 15 miles are usually right in to an SOB of a headwind with rollies at 6%.
The pain in your legs will remind you of the first 70 miles .
Better eat your wheaties and get crackin on your training.
One of the reasons this ride is such a fast pace is you need to be at the party by 12:30.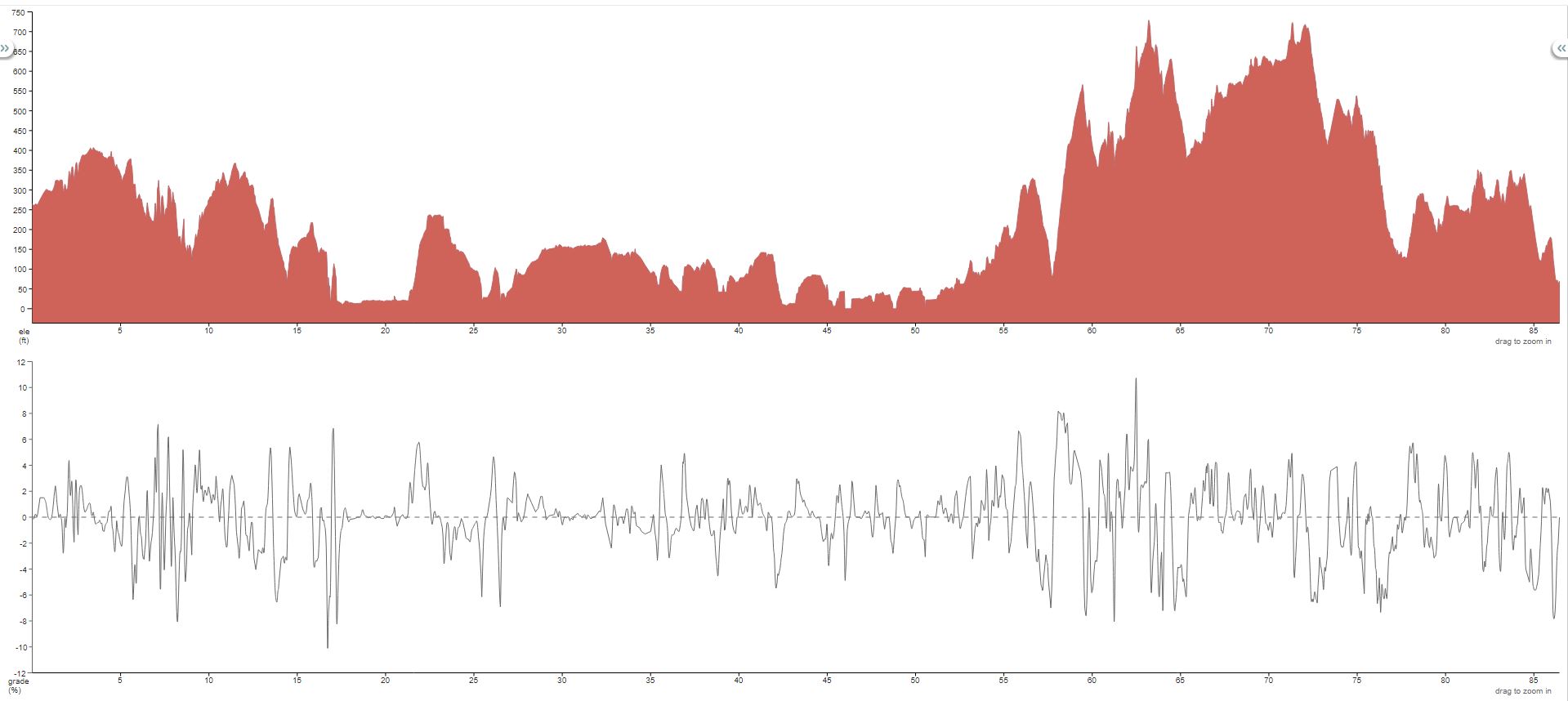 Registration is Open, Sign up Now