Finish
Volunteer to Support the Finish for both Rides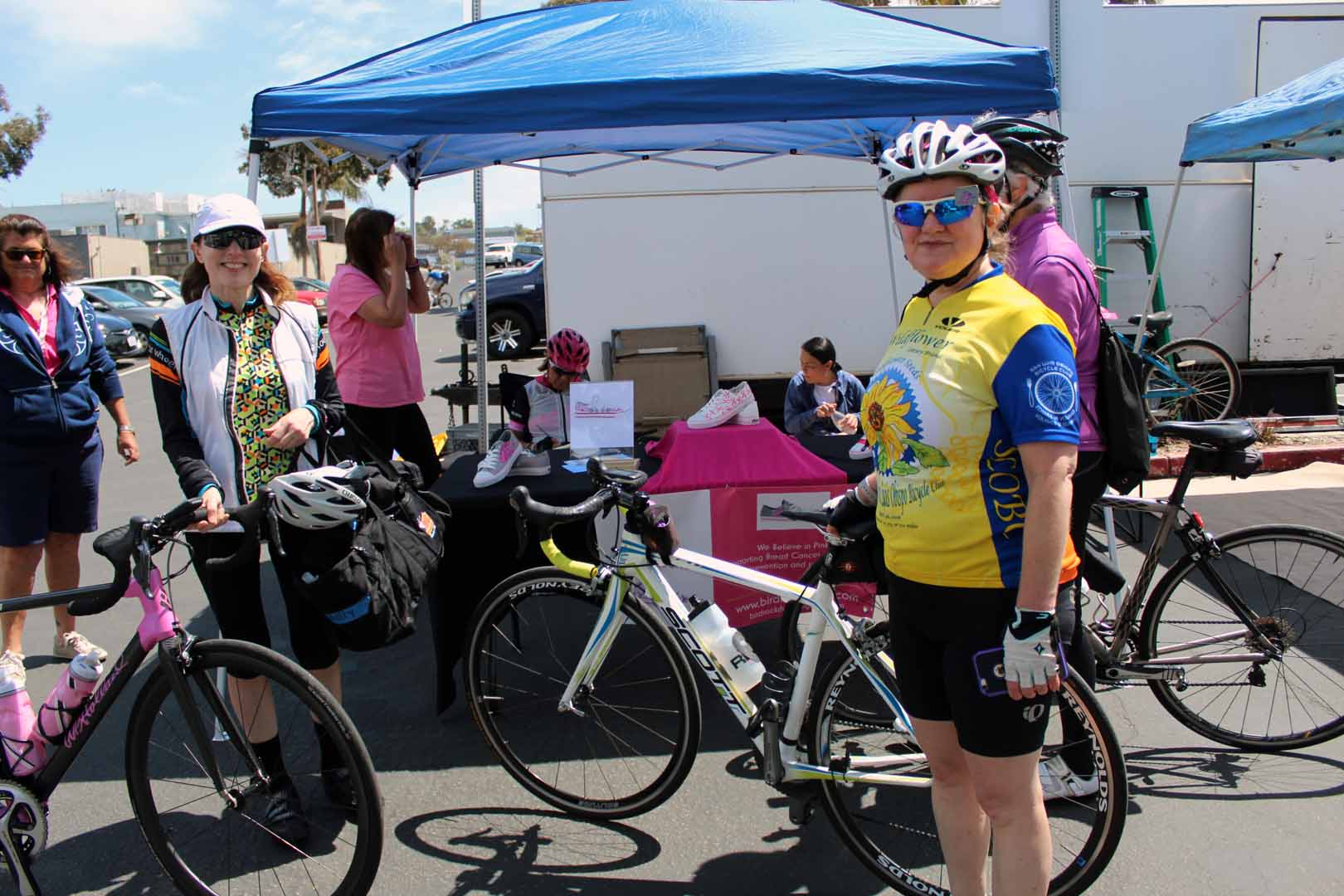 Both the OC and San Diego Rides finish in Solana Beach. Riders are checked in and can change out of their sweaty cycling clothes in our changing trailer into party clothes.
The OC riders will pick up their bag that was trucked down for them, check their bike in to the truck for the return shipping, and get ready for The last Mile Party.
San Diego riders can check their bikes into our secure valet corral, change into party clothes and head over to The Last Mile Party.
Where: 120 S Sierra Ave Suite 1, Solana Beach, CA 92075
Date: 4/29/23
Duration: 10:30 AM - 1:30 PM
Below are the specific options.
Finish Coordinator
Coordinates all the efforts for the Finish.
Tagger
Checks in rider, tag OC Rider's bikes with provided numbering device, give rider copy of number so they can retrieve their bike in OC, sends San Diego Riders with bike to the guarded Corral.
Duration: 10:30 AM - 1:30 PM
OC Bag Check-out
A truck will come from OC with bags for Riders to change clothes after the ride. The bags need to get unloaded and staged so that Riders can easily identify and use their Jersey Number to show proof of ownership. This role coordinates this activity and the assistants.
Duration: 10:30 AM - 1:30 PM
Bike Valets
The San Diego Riders want a safe place to store their bikes while they are at the Party. This role coordinates the set-up of a coral, attaches numbers to bikes, guards the coral, and verifies ownership via the numbering system to return the correct bike to the correct person.
Duration: 10:30 AM - 1:30 PM
Changing Truck Queue
Manages the queue of Riders to change clothes in the trailer.
Duration: 10:30 AM - 1:30 PM
Wherever you need me
Not sure where you want to volunteer or all the slots are filled? Sign-up for this slot and we will work you in somehow.