Merchandise
Show Your Support
Want Official Boob Ride Gear?
The t-shirts are cool and the jerseys are VERY popular.
Hats
Great hats to show your support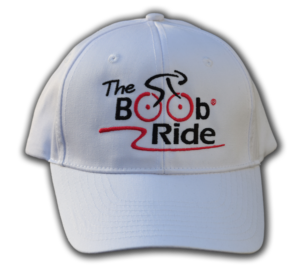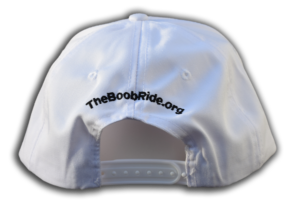 T-Shirts
Both Designs are Available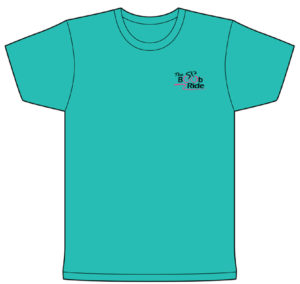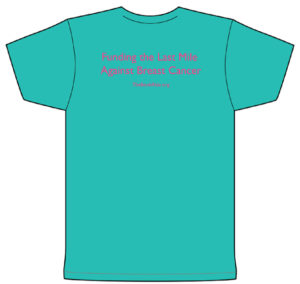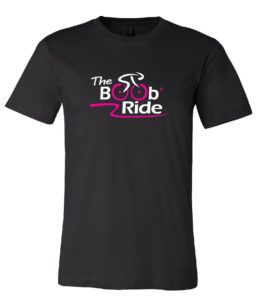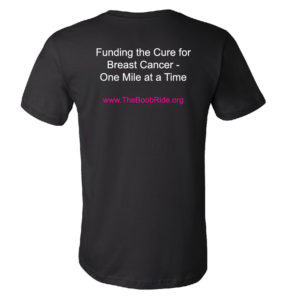 Jerseys and Shorts, the Whole Kit
Kits are available even after the event. You can order a whole kit or a separate jersey, shorts, and bibs. There is even a sleeveless version.
 Jerseys and Kits Details
Cool looking jerseys and full kits are available. You can order either kit design and it usually takes about 2 weeks to produce and ship to you.
The jerseys have a full zipper.
Shorts or bibs are available
Race (snug fit) or Relaxed (loose fit) are options as well. The Relaxed fit is more popular with casual riders. Important - make sure you review the sizing charts to find the right fit for you. The kits run small, so clothing sizes and jersey sizes are not the same.
Materials include elastic microfiber polyester with microcells that allow for maximum breathability, air permeability, and water absorption.
The fabric has been designed to wick (draw humidity away from the body and expel it). This feature helps keep the rider cool and dry.
The side panels are made of Air Mesh fabric to increase airflow, allowing for a comfortable ride.
3 back pockets allow you to store multiple items: wallet, phone, keys, snack, etc.
Soft elastic on pockets and waist help keep the jersey in place.