Why Ride
Our Passion for Our Cause
Our passion for funding the last mile against breast cancer started in 2009 with our first event. As we have evolved and grown over the years, the core team members plus some new ones have made significant efforts to keep making progress. Below is our core team and why we do what we do.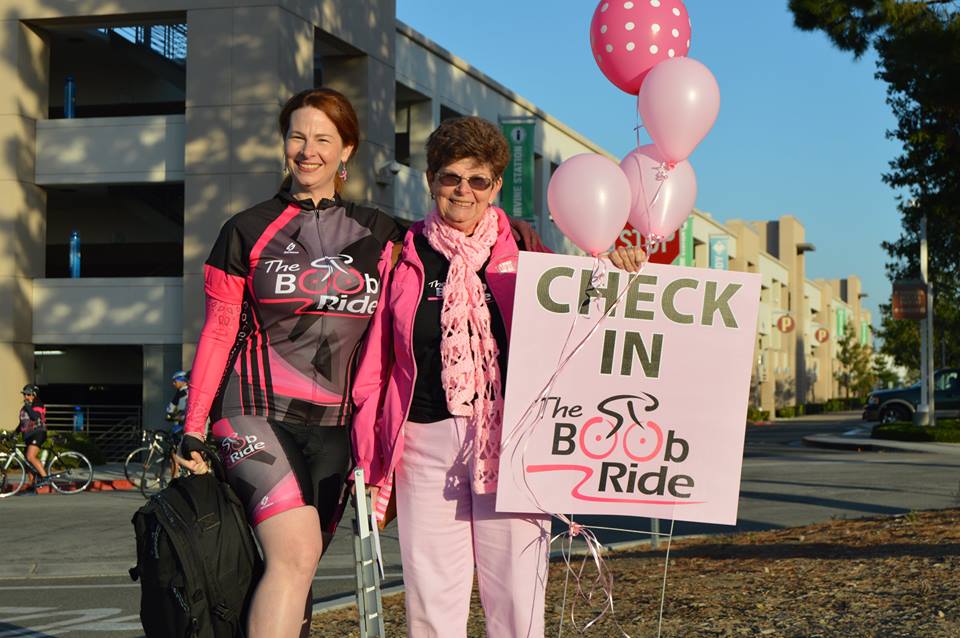 Jennifer Carey
Peg Carey, the mother of our founder-- Jennifer Carey, was diagnosed with breast cancer. After several lumpectomies and a mastectomy, she is now cancer free! Jennifer attributes her mom beating cancer to her ability to fight and to the doctors who were able to diagnose her condition early and treat it effectively.
While helping her mom recover, Jennifer wanted to give back to organizations that were instrumental in the research for developing breast cancer treatments, so she decided to do the Susan G. Komen 3-Day Walk in 2009. This was the first of many 3-Day walks for Jennifer and the beginning of her breast cancer fundraising efforts. Jennifer is on the left in this picture.
Paul Self
Fundraising as an individual is very challenging, so Jennifer asked her friend, Paul Self (who is an avid cyclist), if he would help create a fundraising bike ride. Paul is a bit irreverent, but he understood that people like to contribute while having fun. The Boob Ride was born as a grassroots effort in 2010 as "Biking4Boobs" with just 35 riders, and it has nearly doubled in size every year since then. In 2015, we added two other rides, including one in San Diego and one in Pennsylvania.
Paul has no connections to cancer issues, he said he just likes to throw a fun party. We find that he is constantly pushing us to do bigger and better events that culminate in a fun party. He also gets credit for dreaming up our awards. He is the one on the far right in this picture with The Best Overall Yellow Bra winner in 2017.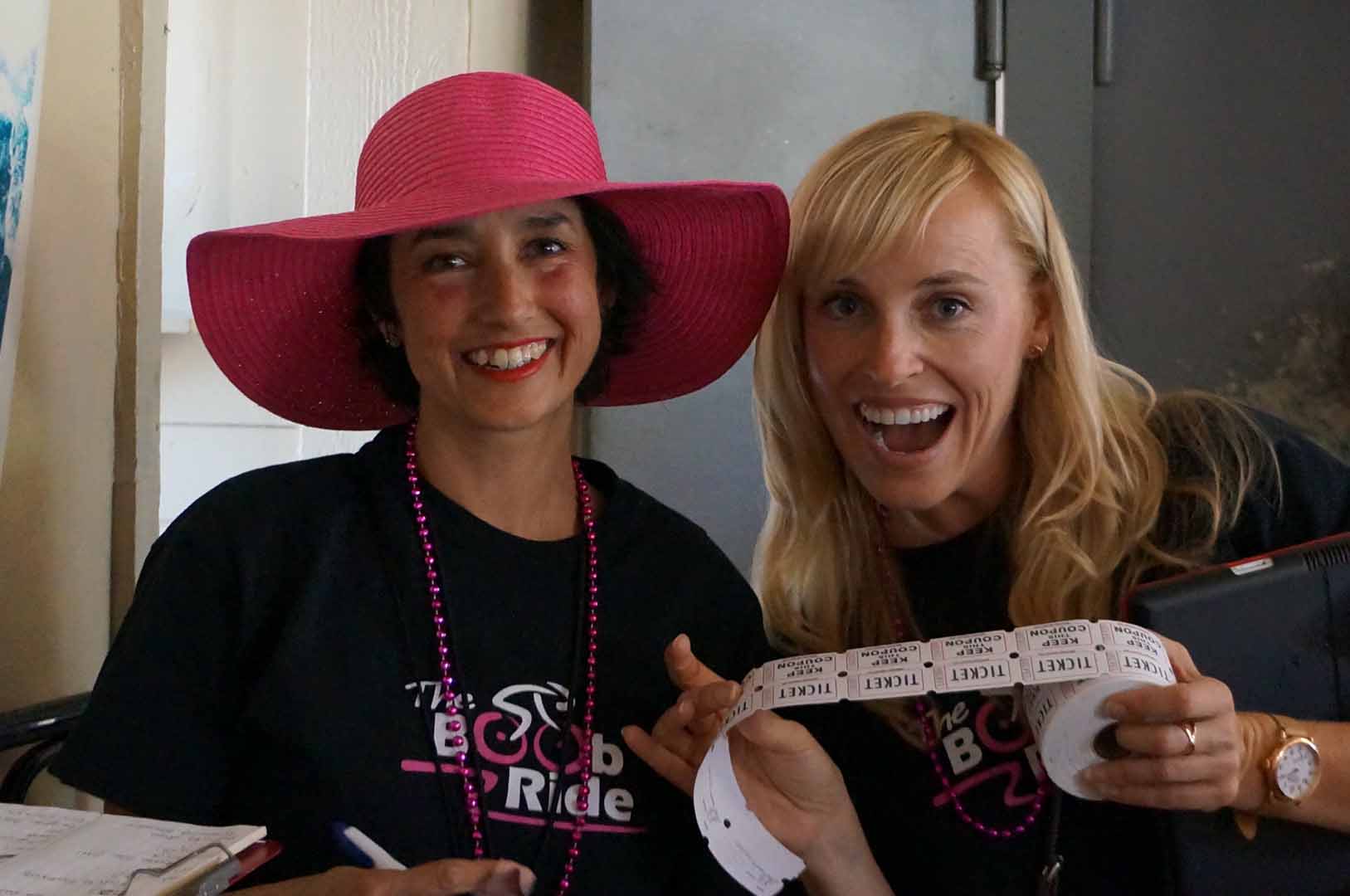 Dayna Hinsley
Dayna Hinsley worked with Paul and Jennifer and they successfully coordinated many events for the company, each bringing very different skill sets to make each event brilliant.
Jennifer's mom had just finished treatment when Dayna was diagnosed with stage 4 colorectal cancer. Only 11% of people with this same diagnosis of stage 4 colorectal cancer live past their first five years! Because Jennifer knew the hardships that were to come, she created a bowling night fundraiser for Dayna. Together, they saw how much fun fundraisers could be, and it was the beginning of a strong event team. Despite moving to New York in 2013 and even while undergoing cancer treatments in 2015 and 2016, Dayna has been coordinating as the Special Event and Party Director for The Boob Ride since the start. Dayna is on the left in this picture.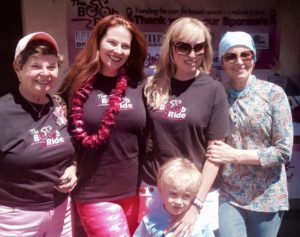 Anna Chimowicz
Anna is Jennifer's best friend from college, college roommate, sorority sister, and they even worked their college jobs together at the Seaport Village wind-chime shop in downtown San Diego, and years later, at their adult jobs at Toshiba. They are lifelong best friends. So when Jen's mom was diagnosed, and The Boob Ride started, Anna naturally volunteered and helped out each year. Anna's maternal grandmother had passed away from breast cancer, so she felt an additional connection to the cause.
When Anna's mom was diagnosed with triple negative breast cancer in 2014, she turned to Jen and The Boob Ride team for a built-in support network. She also doubled down on her commitment to help bring about a world without breast cancer. 

As a writer, her role naturally evolved into PR and media relations. Anna is the second from the right in this photo.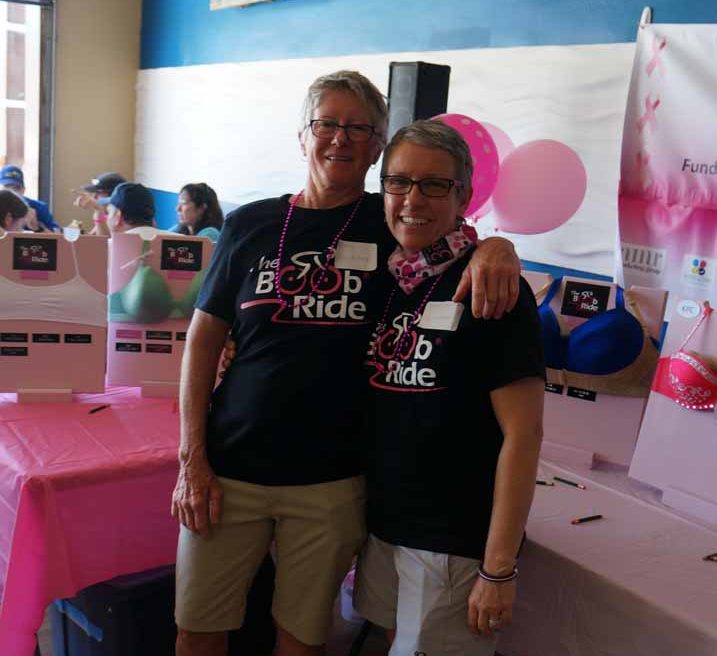 Marianne Masterson
The Susan G. Komen 3-Day Walk had Marianne Masterson at 'Kindness Rocks' and she has been an avid walker, team captain and supporter since 2010. Like so many walkers, breast cancer has had an impact on her family. All six of her sisters and one sister-in-law have had breast cancer. Marianne lost her sister Sheila to this disease, two of her sisters have had multiple diagnoses, and all of them continue to live with the fear of recurrence. The 3-Day became a way for Marianne to become present in the fight against breast cancer, to support those she loves, to honor those she has lost and to celebrate life, and have a blast doing it.
Marianne and Jennifer Carey met while walking the 2015 San Diego 3-Day, and they spent a few miles talking about her newly formed non-profit, Fun 4 Good. Soon after, Marianne's 3-Day team (Team STRIDE) participated in The Boob Ride and she joined the Fun 4 Good board. The Boob Ride is a compliment to everything Marianne loves about the 3-Day-- challenging work for a great cause all while having fun with amazing people.
Marianne is on the right in this picture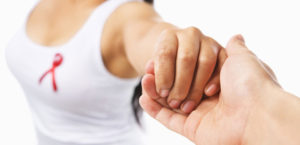 In Honor, in Support, and in Memory of
In honor of my mom's triumph over breast cancer.
In support of Diane Anderson, Briana Baldwin, Sheila Carey, Maria Chimowicz, Jennifer Dempsey, Anne Ducan, Elaine Ehlert, Christine Finnegan Appleton, Cinda Flynn, Pam Hernandez, Maria Jaramillo, Suzanne Jackson, Jaime Jenkins, Rachel Kelley, Feili Lee, Linda McCarthy, Bernadette Peterson, Linda Pisano, Anita Richards Savitz, Mary Lou Sullivan, Adriane Wallace, Blanche Wilson, Carole Wilson, Jaime Wilson, Patty Witt, and Dacy Yee.
In memory of Sheila Presto, Lucy Bogarin, Edna Carey, Cathy Cohen, Patricia Ann Ford, Elaine Patterson, Tommie Patterson, Waleska "Wally" Rolins, Heather Sainsbury, Maryanne Sosnowski, Donna Strauhal, Janine Walker, and Max Kaldenberg.
Please tell us who drives you to support this great cause.
Because everyone deserves a lifetime.