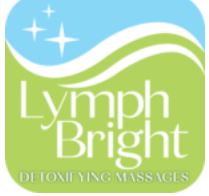 Recover with a Massage
We know how hard our Boob Riders train and ride, so we are proud to introduce a first-time sponsor, Lymph Bright! Our good friend, Liliane Zaccharias, has generously donated a six-month membership to her massage therapy clinic. If you win this prize, you could enjoy a soothing lymphatic massage in Orange County. This prize will help you recover from all those attacks and punishing hills in Elfin Forest!
For more than 20 years, Lymph Bright has specialized in the detoxification of the lymphatic system by delivering holistic massage therapy and drainage techniques, including cavitation and cupping. If you recently experienced fluid retention caused by recent weight gain, muscular inflammation, or lymphedema, Lymph Bright can help with your recovery.
The lymph nodes are responsible for strengthening the immune system and stimulating healing. These massages support the detoxification of your lymphatic system, supporting a faster recovery from body tissue damage, inflammation, edemas, and trauma caused by different health conditions, like pregnancy, diseases, injuries, and surgeries.
Lymph Bright Detoxification Massage Benefits:
Muscle soreness recovery

Post-surgery healing

Lymphedema relief

Sinus congestion

Weight loss support

Relieving swelling or bloating