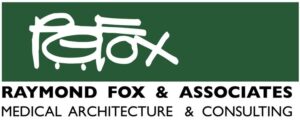 Raymond Fox & Associates Sponsors The Pink Bra Award 2023
We are happy to announce that a long-time Boob Rider and his company are sponsoring the Pink Bra or the Maglia Rosa bra!
Raymond Fox & Associates (RFA) has completed more than 5,500 medical architecture projects in 40 years. They understand that medical offices, exam rooms, and other healthcare spaces must be efficient for the patient. From shorter walks from waiting rooms to the exam table, to private, sequestered checkout desks, to discuss follow-up appointments and co-pays, RFA's healthcare architecture always acts as an extension of its clients to put the patient's comfort first.
The Maglia Rosa is awarded to the best overall female cyclist on the D-Cup, 90 mile route. This highly-coveted award is not only prestigious, but it is totally cute! The award is based on a prized cycling jersey for one of the Grand Tours, the Giro d'Italia.  A loose interpretation of Maglia is mesh or fabric and Rosa is Pink, therefore the Pink Jersey. The story on how we created this cool award is here.