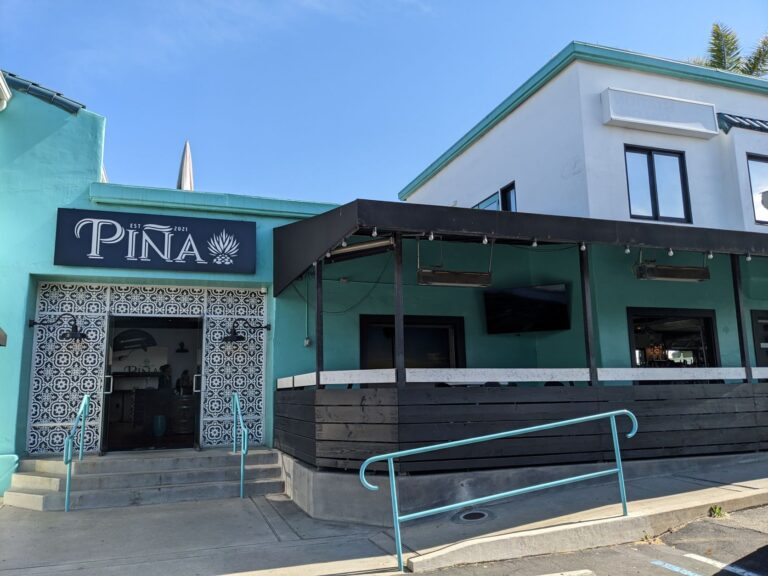 We are excited to announced a new location for our Last Mile Party for this year's event. The Last Mile Party will be at the Mexican restaurant called Piña of Encinitas. Piña is located right across the pedestrian bridge from the new finish line at the North County Transit District's Park and Ride parking lot. Not only is it convenient, but it also has wide-open spacious layout with excellent food and extensive tequila list.
At the Last Mile Party the riders gather and celebrate their achievement of finishing the ride and raise even more funds for the breast cancer patients and their families. We have planned a range of activities and entertainment to keep everyone engaged throughout the afternoon, including the Bra Awards ceremony, silent auction, and raffle. The event promises to be a fun-filled day for all attendees.
But the Last Mile Party is not just about having fun. It's also an opportunity to make a difference in the lives of those in need. The charity ride supports a cause that is close to the hearts of many, and the Last Mile Party is the perfect place to raise awareness and funds for the cause. .
So, mark your calendars for The Boob Ride and the Last Mile Party. It's going to be a fantastic day of cycling, entertainment, and making a difference in the community. Whether you are a seasoned cyclist or a casual rider, the event is open to everyone, so come along with your family and friends and support this great cause.
In conclusion, the new Last Mile Party location is a perfect setting for the end of the charity bike ride. It offers an exciting and fun atmosphere that will attract many participants, supporters, and donors, making it a perfect opportunity to raise awareness and funds for breast cancer patients. So, let's all come together to make The Boob Ride and Last Mile Party a huge success!